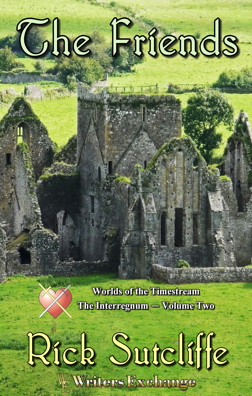 The Friends won the EPPIE2004 award for the best science fiction novel of 2003.
The Friends is alternate-history Irish-flavoured Christian science fiction and is the sequel to The Peace (volume One of the Interregnum). In the decades following the deposition of James IV, High King of Greater Ireland and the Federation of Earths, his descendants and relatives struggle to survive and maintain the Pax Hibernia and counter clan MacCarthy's genocidal high-tech schemes. Katherina Rourke loses everything but her close-knit group of friends when first her mother Iron Kate and then her father Matthew (formerly Donal IV) are murdered. Then the friendships disintegrate, and a later donal uses Sean Reilly to kill Katherina, Jack, and their infant Mara. But none of the three stay in the grave. One plot of The Friends follows Lady Katherina to and through the battle of Glenmorgan as student, soldier, security expert, fugitive, rebel, sailor, adoptive mother, and prisoner. An intertwined story tells of Sean Reilly and his allies in their quest to depose the corrupt donal. A third and later sequence relates the coming to age of Meghan/Mara, as she builds a worldwide organization The Friends of the Day, dedicated to restoring Tara's true throne. London, Moody, Tara, and Penal City are the stages on which the interwoven tales of romance and tragedy play out toward the 2000 nexus and the 2001 culmination of the ban on the throne. --- Volume 2 of The Interregnum.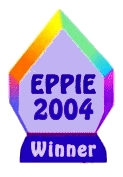 Year's best Science Fiction novel.